Our firm has a statewide presence and offers a full range of legal services to individuals and businesses focusing on estate and business planning, estate administration and commercial real property matters.
As your local full-service law firm serving primarily Wake, Harnett, and Johnston Counties since 1989, we offer a full range of legal services to individuals and businesses including corporate formation and business creation, complex business disputes and litigation, commercial real estate transactions, estate planning, personal injury, criminal defense, and family law litigation.
Purposefully staying at a size that allows us to be a responsive, client-focused firm enables us to do what we love best: help real people solve real problems. For us, the law is not a business or a job – it is a calling, a duty, and a sacred responsibility.
The Adcock & Associates Team
Our team is knowledgeable and experienced. Our attorneys have decades of combined experience in a variety of legal areas and have a proven track record of achieving results. Our team is tough and prepared. Our litigators routinely go up against the big law firms, insurance companies and, in the criminal context, against the full power of the State of North Carolina.
While we believe that going to court is rarely the best first option and seek to help clients resolve disputes amicably where possible, we enjoy the courtroom. Fighting for your legal rights is what we do, and we effectively and efficiently apply all available resources to achieve your legal objectives in the most cost-effective manner.
Our litigators have the reputation of being tough, ethical opponents, and we know that reputation is built on results and satisfied clients. Our team is humble and helpful. We believe in providing quality personal service to our clients, and building relationships in the process. We understand that to truly help our clients, we must first understand them and their needs.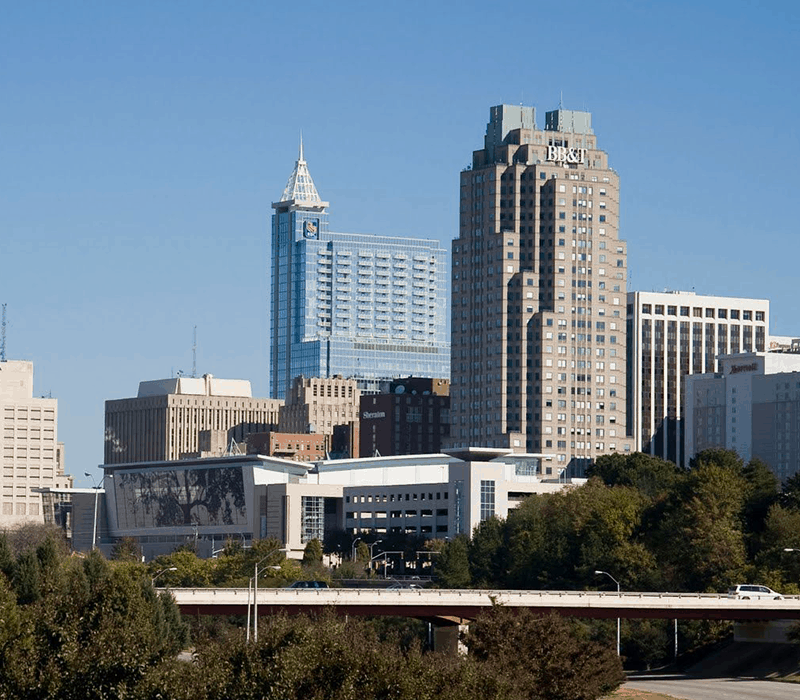 When you hire Adcock & Associates, you can expect to have
personal attention from your lawyer, not a junior associate or
member of our staff. We intentionally avoid being a stuffy or
flashy "big-city" law firm with its high billing rates and corporate
culture.
Great Location.
Great Service.
Our offices are conveniently located in Fuquay-Varina in the heart of Wake, Harnett, and Johnston Counties. Our attorneys and staff are approachable and authentic, and we pride ourselves on our commitment to treating clients as people, not numbers.
We live, play, and raise our children here, and when you work with the Adcock team, you are a friend and neighbor as well as a client. Treating every client and every case with the attention and diligence they deserve is the cornerstone of all we do.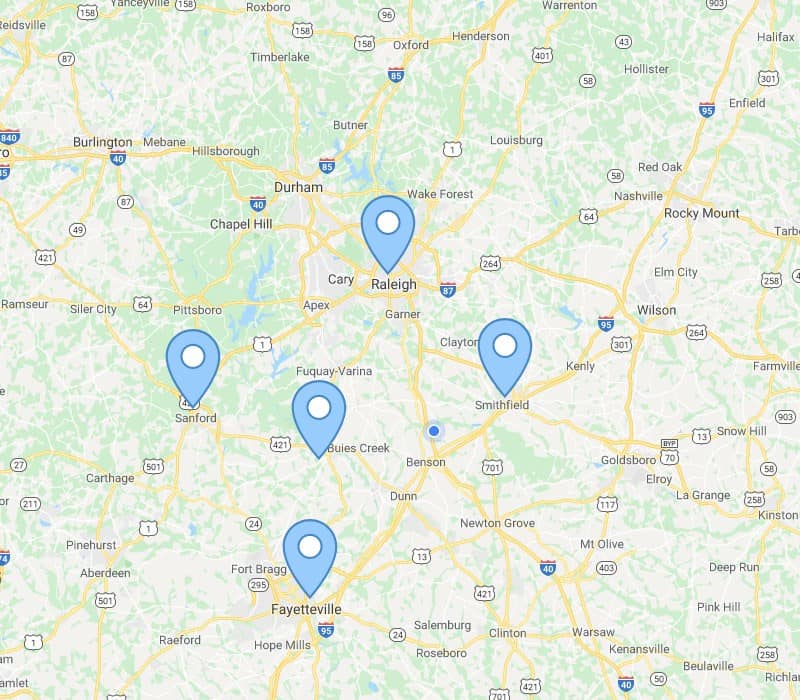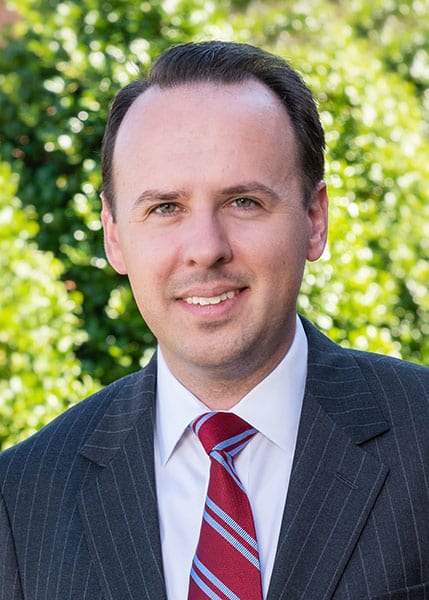 JAMES S. ADCOCK III
James is a Fuquay-Varina native who represents a variety
of business, government and individual clients across the
State of North Carolina. He focuses his practice on
commercial real estate, land use and development matters
along with estate and business planning. In addition to his
private practice, he currently serves as Town Attorney for
the Town of Fuquay-Varina, advising the Town Board, staff
and advisory boards on a variety of local government
matters. Mr. Adcock prides himself in being a trusted
advisor to individuals and businesses and strives to be
available, proactive and practical in his approach to
practice. His diverse background in the agricultural,
construction and land development industries gives him
the unique ability to understand what matters to his clients
and to assist them in obtaining results. In addition to being
an attorney, Mr. Adcock is a licensed commercial building
contractor and an instrument-rated private pilot. He
resides in Fuquay-Varina with his wife, Jennifer, and two
children, Charlotte and Stewart. Outside of the office Mr.
Adcock enjoys flying, building houses, and traveling.
Areas of practice:
Estate Planning and Administration
Real Property Development and Transactions
Business Planning and Transactions
Local Government and Land Use Matters
Education:
J.D. – The University of North Carolina School of Law,
Chapel Hill, NC
B.B.A. – Major in Trust and Wealth Management, Campbell
University, Buies Creek, NC

300 Judd Place Drive
Fuquay Varina, NC 27526 United States
PO Box 1055
Fuquay Varina, NC 27526 United States