Our firm has a statewide presence and offers a full range of legal services to individuals and businesses focusing on estate and business planning, estate administration and commercial real property matters.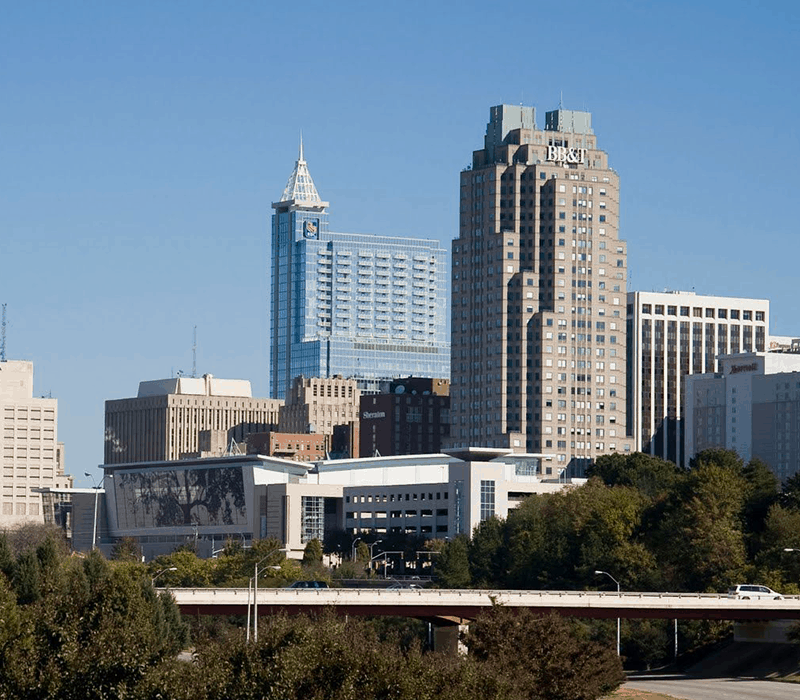 Great Location.
Great Service.
Our offices are conveniently located in Fuquay-Varina. 
We live, play, and raise our children here, and when you work with the Adcock team, you are a friend and neighbor as well as a client. Treating every client and every case with the attention and diligence they deserve is the cornerstone of all we do.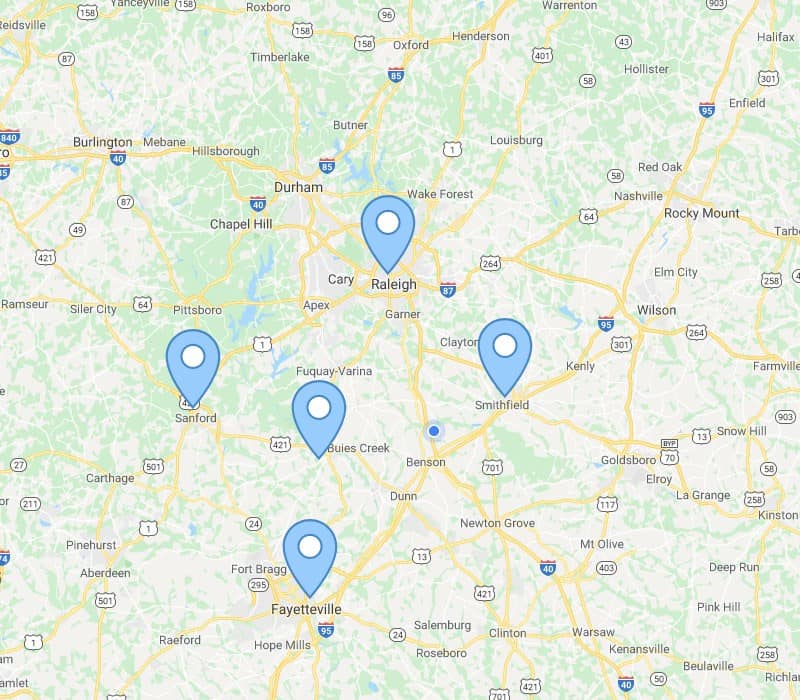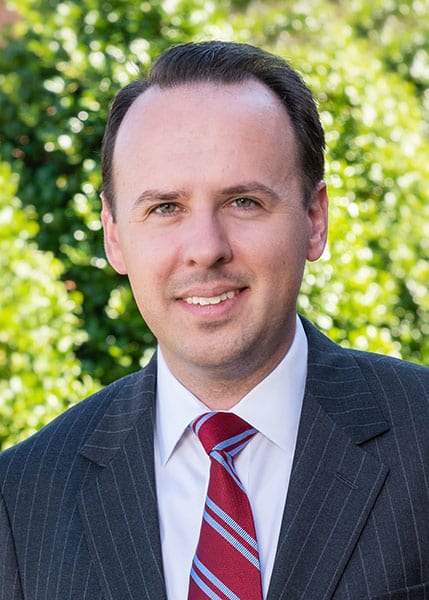 JAMES S. ADCOCK III
James S. Adcock III is a Fuquay-Varina attorney and native who represents a variety of business, government, and individual clients across the State of North Carolina. He focuses his practice on commercial real estate; trust and estates; and business planning. He was a former partner in Cumalander Adcock, LLP until its acquisition by James S. Adcock III, P.A., and he is now sole shareholder of the successor firm.
In addition to his private practice, he serves as appointed Town Attorney for the Town of Fuquay-Varina, advising the Town Board, staff and advisory boards on a variety of local government matters.
Mr. Adcock prides himself in being a trusted advisor to families and businesses and strives to be available, proactive, and practical in his approach to practice. His diverse background in the agricultural, construction and land development industries gives him the unique ability to understand what matters to his clients and to assist them in obtaining results.
Mr. Adcock attended Campbell University earning an undergraduate degree in Trust and Wealth Management and furthered his study at The University of North Carolina School of Law.
In addition to the practice of law, he owns and manages several business entities involved in commercial rental property and development. He is a member of the Board of Directors of The Fidelity Bank.
Mr. Adcock holds a N.C. commercial general contractors license and a FAA private pilot certificate with instrument and multi-engine ratings.
He resides in Fuquay-Varina with his wife, Jennifer, and two children, Charlotte and Stewart. In addition to professional activities, he enjoys flying, beekeeping, church activities and traveling.
Areas of practice:
Estate Planning and Administration
Real Property Development and Transactions
Business Planning and Transactions
Local Government and Land Use Matters
Education:
J.D. – The University of North Carolina School of Law,
Chapel Hill, NC
B.B.A. – Major in Trust and Wealth Management, Campbell
University, Buies Creek, NC
James S. Adcock III 135 North Main Street
Fuquay-Varina, NC 27526
PO Box 1055
Fuquay Varina, NC 27526 United States